Hotel de Noailles

friendly and warm atmosphere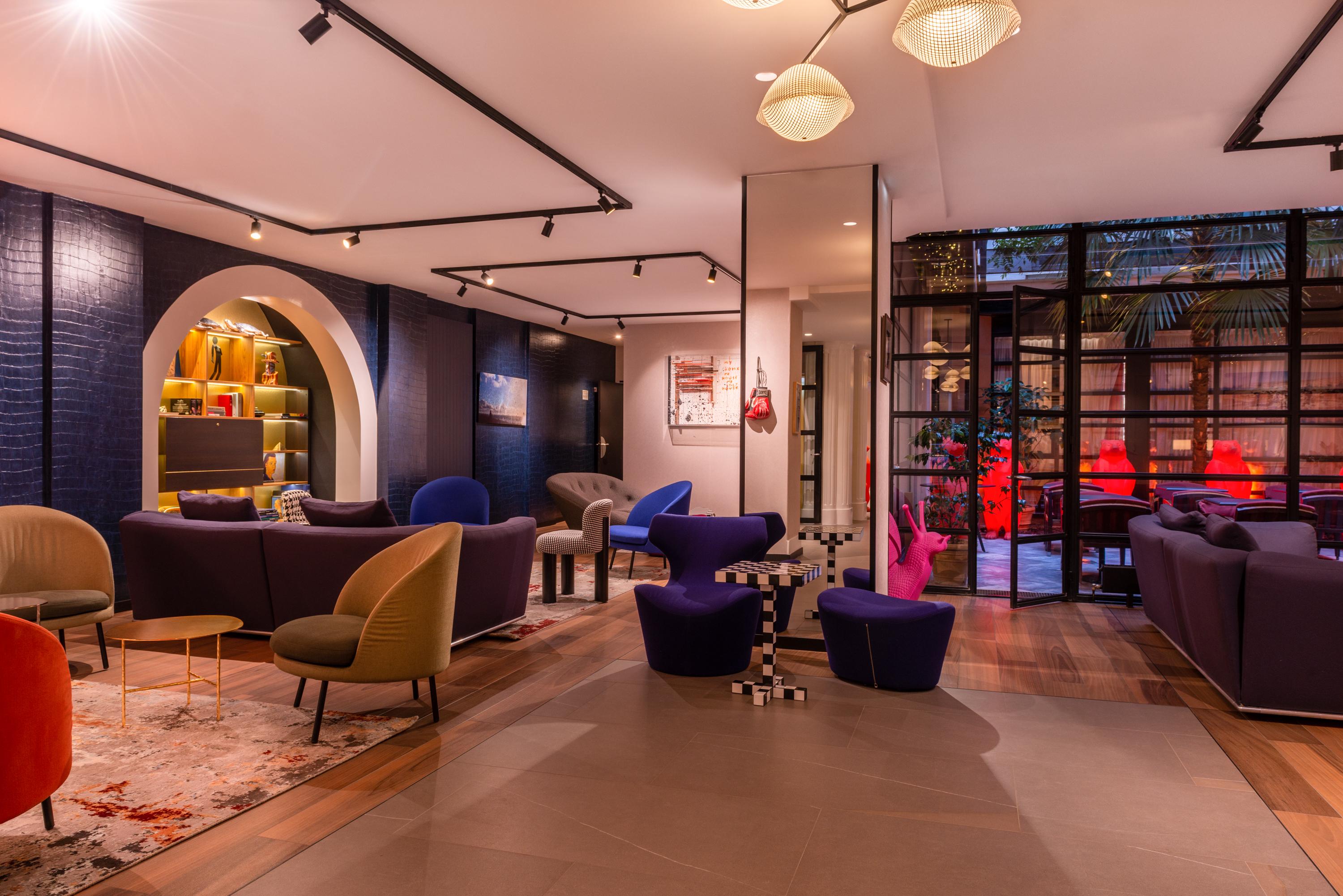 Where art comes home
The Hotel de Noailles nestles right in the heart of Paris, less than a minute's walk from the Opéra Garnier and five minutes from the Galeries Lafayette and Printemps department stores, as well as the Louvre Museum.
This family-run hotel offers its guests a friendly, warm atmosphere that is quite unlike that offered by impersonal chain hotels; the hotel also provides an exquisite setting for refreshingly different works of art that is both surprising and accessible.
You're at the right address
Do you love Paris's urban bustle, even as you crave a calm hideaway?
Does quirky style put a smile on your face, even though you know how to appreciate classical elegance?
Are you an enlightened art lover, even as you dream of Parisian shopping? In short, are you a demanding traveller with a contemporary edge, a living paradox who marries tradition with modernity, mixes business with pleasure, and blends baroque formality with a relaxed attitude?If so, you've come to the right place.
Welcome to Noailles, welcome home